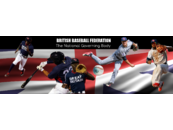 Great Britain Baseball's U12 National Team
Great Britain Baseball's mission is to Inspire, Develop and Perform. This is the GB Way!
The U12 National Team will
provide an atmosphere that encourages athlete development across the UK;
teach the fundamentals of GB baseball and seek buy-in from athletes and parents;
ensure that athlete's health and long-term goals are protected, nurtured and championed; and
aim to win in every aspect of the game from developing incredible leaders to winning European Championships.
European Championships
The U12 National Team returned to the program after a lengthy absence in 2018. After finishing 6th in the 2018 U12 Juveniles European Championships, the team was relegated to the U12 Juveniles European Championship Qualifiers for 2019. Led by head coach, Eric Anderson, the team went 4-1, earning a promotion to the 2020 U12 European Championships. Due to the global pandemic, the tournament was delayed until 2021.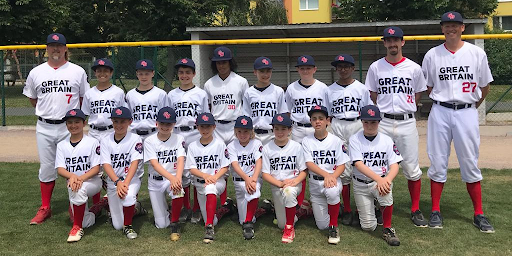 Above: 2019 Great Britain U12 National Team
Athletes selected to the final roster of the 2021 Great Britain U12 National Team will participate in the 2021 European Championships in Mortsel, Belgium planned for 10-14 August 2021.
How to Participate
Athletes with British passports born in 2009 and younger are eligible for the U12 National Team. The 2021 U12 National Team Extended Roster has been finalised. The 2021 U12 Final Roster will be announced in early July.
Following the tournament, practices will open to all eligible U12 athletes. A practice plan for the remainder of 2021 and beginning of 2022 will be shared in due course. Tryouts for the 2022 U12 National Team will be announced once dates are finalised.
To register an athlete's interest in playing for the U12 National Team, complete the registration form here: https://web2.teamo.chat/club/register/gbb. For more information or questions contact Brian Lainoff at brian.lainoff@britishbaseball.org.
Social, News & Weather
London uk
Shower In Vicinity

14°C
Wind
Humidity
8 MPH W
72%
Never miss an update
Follow the site to get the latest news and results straight to your email