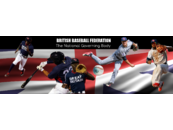 U12 National Team Coaching Staff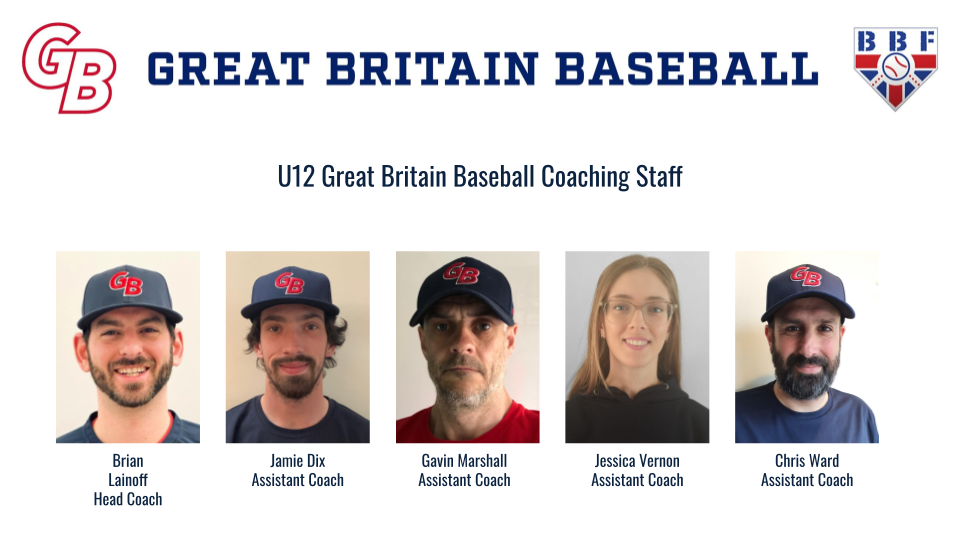 The U12 National Team is led by head coach, Brian Lainoff. Lainoff is no stranger to GB Baseball. Since 2019, he has served as the Pitching Coach for both the U15 and U23 teams. The U23 pitching staff excelled under Lainoff, with hurler Paul Kirkpatrick earning Pitcher of the Tournament and the team finishing 5th overall, Great Britain's highest ever finish at the U23 level. Lainoff played at the collegiate level at NCAA Division III, Rhodes College (Memphis, TN, USA). Brian pitched for the Bonn Capitals (Deutsche Bundesliga) from 2013-2016. In 2018, Brian moved to London where he pitched for the 5-time National Champion London Mets.
U12 National Assistant Coaches
The U12 National Team assistant coaches are Jamie Dix, Gavin Marshall, Jessica Vernon, and Chris Ward.
Jamie Dix is a graduate of the Great Britain baseball programme having been selected and played for every age group from u12 in 2007 to the Senior national team most recently in 2019. Jamie is a secondary school PE teacher by profession and brings a wealth of experience and expertise to the position.
Gavin Marshall was also a successful member of the Great Britain National Team and a national champion. Marshall earned a college baseball scholarship to Centenary College in Louisiana and then to the University of the Pacific. After his collegiate career, Gavin signed a professional contract in the independent Frontier League with the Dubois County Dragons.
Jessica Vernon has participated in different disciplines of softball and baseball. Jessica developed youth baseball and adult softball at Bracknell. She founded the Belles baseball team entering the inaugural women's baseball league, driving women and baseball rookies into the sport. This season Jessica is playing with the Herts Falcons of the NBL.
Chris Ward is the Head Coach for Guildford Baseball & Softball Club where he leads coaching activity for all ages within the club. He is also a coach with the Belles Baseball Club and has coached at the BSUK Academy since 2017.
***
For more information or questions contact Brian Lainoff at brian.lainoff@britishbaseball.org.
Social, News & Weather
London uk
Shower In Vicinity

13°C
Wind
Humidity
8 MPH SSW
88%
Never miss an update
Follow the site to get the latest news and results straight to your email