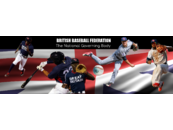 COMPLAINTS
The British Baseball Federation is committed to resolve complaints. We will keep all complaints confidential and will only involve as many internal and external parties as necessary. If you make a complaint, we will treat you with respect, and we expect you to treat our volunteers in the same way.
Guiding principles
You cannot formally complain about our published policies, rules, insurance coverage, game protests, dissatisfied with an enforcement decision, and contractual disputes.
We will not consider a complaint which is made anonymously.
Information obtained in the course of your complaint should remain confidential.
Complaints must be in writing and follow our procedure below.
Complaints should be made within 30 days of the incident giving rise to your concern.
If you make a complaint we will ask you to provide your name and contact details; we will only use this information for the purposes of handling your complaint
Complaints about serious criminal misconduct (criminal assault, racism, sexual harassment, and other) should be reported directly to law enforcement.
We will acknowledge your complaint within five working days. If you have not received the mentioned, there may be a technical issue. Please advise us at info@britishbaseball.org
We will aim to provide a response within 30 calendar days, but if we need longer to consider your complaint we will explain why and tell you when you can expect to receive a response.
Informal complaint
a. Informally: If you are unhappy with any of our services please consider working with us in an informal way to resolve your complaint. That is, e-mail info@britishbaseball.org us first, about an incident of dis-satisfaction. If an informal resolution is not attainable please follow the below formal complaint process.
b. Formally: If a complaint cannot be resolved amicably, please formally submit your complaint. Afterwards, our formal process to deal with your complaint will begin and we will be contacting you for a follow-up. We reserve the right to seek outside advice to review your complaint. If your complaint is of a legal matter or carries a form of legal liability we will advise our insurers accordingly. We expect you to refrain from making comments on social media and the public about your complaint while it is under review.
NOTE: Protests or complaints arising from baseball games have a separate process and are outside of this complaints scope. Please refer to our BBF Handbook for more details.
If you have any questions or would like to appeal your complaint please contact the BBF directly by emailing info@britishbaseball.org Subject: Complaints Appeal
Unreasonable complaints: From time to time some complaints are outside of our scope and you may become adamant to pursue it regardless if we followed our procedure or whether it is in our scope. If so, we reserve the right to discard future similar complaints. Any form or harassment of staff or of disrupting us without cause, we reserve the right to contact the law enforcement services and seek our own legal action.
To file a complaint (form) click here.
Social, News & Weather
London uk
Shower In Vicinity

13°C
Wind
Humidity
8 MPH SSW
88%
Never miss an update
Follow the site to get the latest news and results straight to your email