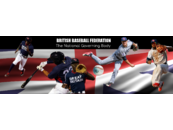 ---
About BBF Women's Baseball League
#BBFWomensBaseball

The British Baseball Federation (BBF) Women's Baseball League was announced on the 30th May 2020 (see press release click here), in association with WB-UK Women's Baseball UK. The BBF Women's Baseball League was set to start in the summer of 2020; however, with the government lockdown resulting from COVID-19, it has been suspended to 2021.
The League is dedicated to women playing baseball from ages 14 and older. The BBF Women's Baseball League games will be played on Saturday's in various locations. There will be three divisions among seven teams that will be set to minimise travel. At the end of the regular season, a National Women's Baseball Championship will be held.
STEP 1 >
STEP 2 >
STEP 3 >
STEP 4
Find a women's
club to join
Women's Club/Team
registers with the BBF
BBF Women's Baseball
League regular season



To be a part of the League, a club or team must be registered to the British Baseball Federation (BBF). To register a team please click here (terms and fees apply). Club membership to the BBF provides you access to all of the BBF benefits: The Women's League, insurance, other events, Women's Baseball League National Championship, training, international recognition, WBSC scoring app., coaches certification, etc.
If you are a player with no team or club, please e-mail info@britishbaseball.org we will then do our best to match you to a team.
BBF Women's Baseball Clubs and Divisions

SCOTLAND DIVISION
NORTHERN DIVISION
SOUTHERN DIVISION
- Aberdeen Thistles
in Aberdeen
click here
- WB-UK Nomads,
in Stirling
click here

- Manchester Baseball Club
in Manchester
click here
- Sheffield Bruins
in Sheffield
click here
- Bristol Bobcats Baseball Team
in Bristol
click here
- Cambridge Valkyries
in Cambridge
click here
- Belles Baseball
in Slough
click here

---
Timeline:
All games to be played on Saturday
Regular season May to August
Playoffs August to September
Game formats:
Regular season: Six games
Single games: Seven innings
Doubleheaders: Five innings each game
BBF Women's Baseball Championship format:
All teams are in the playoffs
Seedings are determined by the regular season standings e.g., seed 1, seed 2, etc
Bats:
Wooden or metal
Rules:
Women's Handbook
Umpiring:
If you are interested in umpiring in the BBF Women's League please e-mail umpiring@britishbaseball.org
IMPORTANT:

The above is subject to change considering COVID-19 government restrictions and lockdown rules.
---
On a separate note, GREAT BRITAIN BASEBALL WOMEN'S NATIONAL TEAM
Are you a woman who holds a British passport or is eligible to get one?
Would you like to represent over 66 million Brits by becoming a part of the Great Britain Baseball Women's (first) National Team?
Register your interest online click here. Destiny awaits.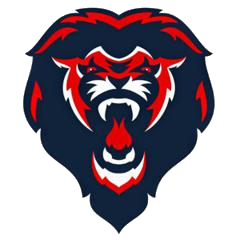 CEB EUROPE: POSTPONED TO 2022 AS A RESULT OF COVID-19 RESTRICTIONS
European Championship (EC) Women's Baseball Championship Tournament 2021
Location: Montpellier, France
Dates: 28th to 31st June 2021
Countries:
France
Netherlands
Czech Republic
Great Britain
---
Diversity, Equity, Inclusion (DEI)
The British Baseball Federation (BBF) is committed to encouraging equality, diversity and inclusion (DEI) among our volunteers, members and participants, and eliminating unlawful discrimination.
As the NGB of our sport we aim to develop an environment where our participants come together to enjoy our sport and foster an environment whereby we accept everyone e.g., different backgrounds, regardless of their age, ethnicity, race, colour, abilities, religion, socioeconomic status, culture, sex, sexual orientation, and gender identity.
---
Social, News & Weather
London uk
Shower In Vicinity

13°C
Wind
Humidity
8 MPH SSW
88%
Never miss an update
Follow the site to get the latest news and results straight to your email