British Baseball Federation

British Baseball Federation
Will Lintern | U18 Team Coach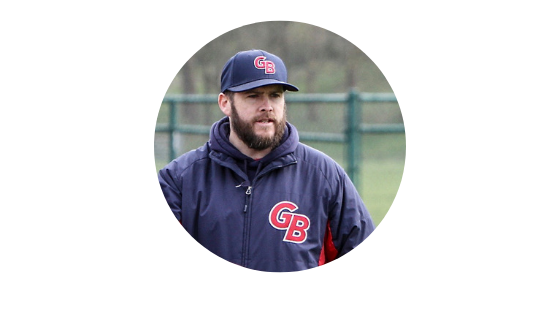 Coaching Background
Will Lintern has been head coach of the U18s since 2011, leading the team to an eighth-place finish at the 2016 European Championship and securing top-tier status for the first time in the programme's history. Lintern also serves as an assistant coach with the U23 and Senior National Teams. Previously Lintern was the Director of BaseballSoftballUK's High Performance Academy where he designed and implemented the first-ever high-performance athlete development programme for baseball and its sister Olympic sport softball.
Away from baseball Will is also a cricket throwing, fielding and power hitting specialist coach. Most notably serving as the fielding coach for Cricket Ireland at the 2011 ICC Cricket World Cup and 2012 ICC T20 World Cup.
Playing History
Lintern played for Great Britain at the U15, U18 and Senior levels, including at the 2009 Baseball World Cup. Lintern attended Menlo College in Atherton, California where he played four years as a catcher, including his senior year as a team captain. In preparation for the 2009 Baseball World Cup Lintern travelled to Germany where he played for the Gauteng Indians in the Bundesliga.
Lintern also has a long playing history in the UK. First coming up through the youth system in Tonbridge that had previously developed GB alumni Nick Carter and Alex Malihoudis. Lintern then moved to play in the then-named Rawlings National League for the Brighton Buccaneers where he won the two of seven NBL National Championships. The other National Championships came in 2008 with the London Mets then in 2011, 2012 and 2013 with the Southern Nationals and again in 2018 with the Mets.
Follow the site to get the latest news and results straight to your email