British Baseball Federation

British Baseball Federation
The British Baseball Federation (BBF) will be hosting the Youth National Baseball Championships (YNBCs) on Sat 14 and Sun 15 September 2019 at Farnham Park (Beaconsfield Rd, Slough SL2 3BP).
---
There is no registration fee for all BBF members club youth teams to be a part of the YNBC's. However, for non-affiliated teams they can enter an application to be reviewed by the BBF for eligibility to the tournament. If a non-BBF youth member team wants to enter the YNBCs, they are subject to a £25 entry fee.
DIFFERENT SKILLS DIVISIONs
The BBF YNBCs are both for skilled and developmental players. Hence, there are two mentioned skills levels for the YNBCs. That is,
Skilled Level: Players with two or more years of organised baseball experience or advanced skills, he or she should take part with a registered BBF member club in the Skilled Division.
Developmental Level: For players with two years or less of experience, or still developing, he or she can take part in our Developmental Division.
The aim of the above is to mix the teams with skills against other teams with similar skills, which makes the experience for all more rewarding," said a spokesperson for the BBF.
IMPORTANT: There is no guarantee there will be play for each division (whether Developmental or Skilled) as it is based off how many teams enter, per age and skill divisions. On or before 5th September the BBF will confirm each divisional tournament format.
AGE GROUPS (similar to PONY Baseball Age Groups with exceptions e.g., Coaches Pitch etc)
Different age groups will be available:
DEVELOPMENTAL DIVISION
SKILLED DIVISION
Coaches Pitch 10U *
10U
12U
14U
16U
18U
* Subject to change after consultation with member club teams in respective division. For questions or waivers refer to peter.bohn@britishbaseball.org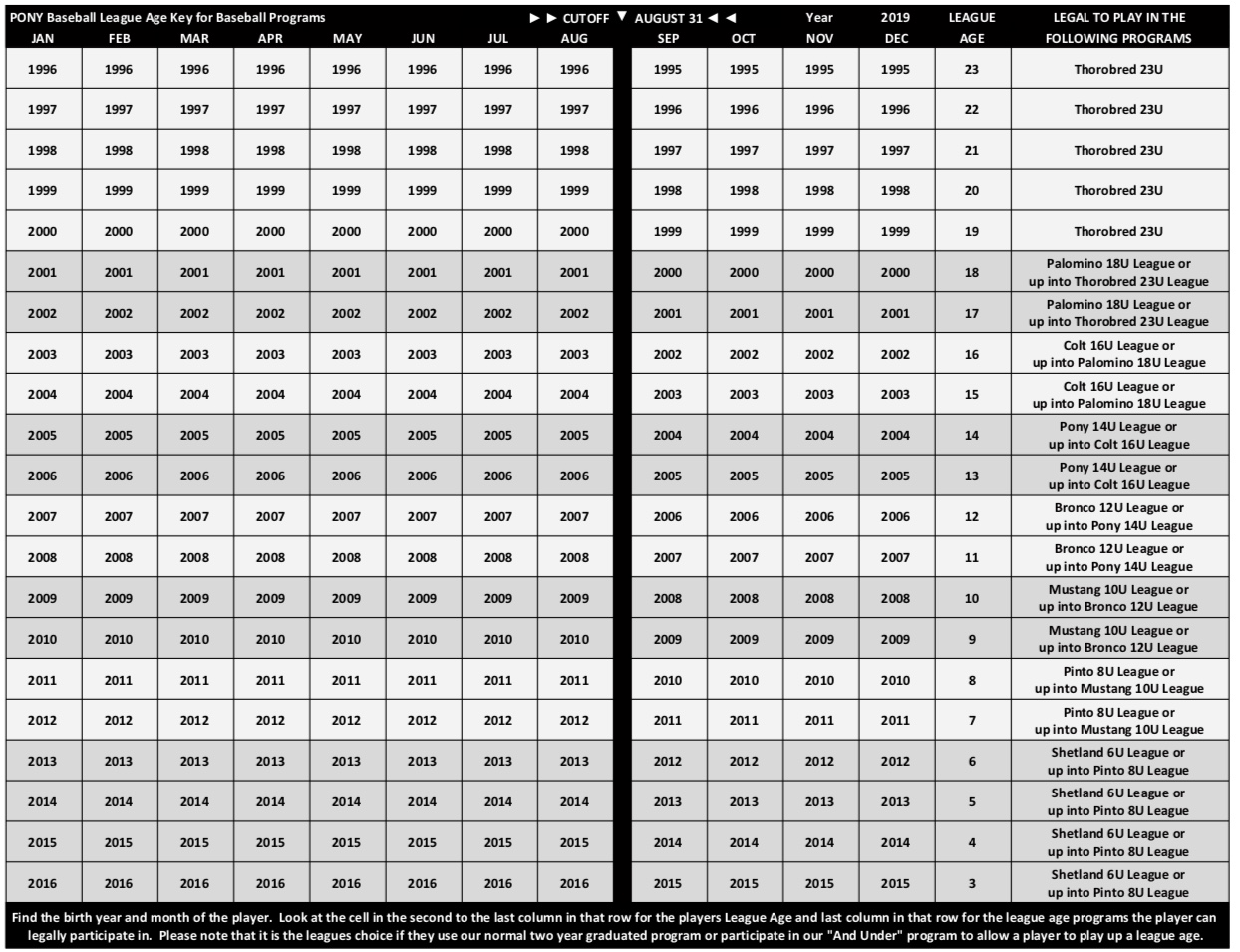 BASEBALLS
Baseballs for the tournament will be provided by the BBF.
Safety baseballs for ages 8U and 10U. The Safety Ball has an authentic baseball look with a soft, cushioned construction, which is for young players playing without the fear of impact.
Regular Baseballs: The Baden (3B-NHFS) and Wilson (A1010) have been selected as the exclusive baseballs for the British Baseball Federation (BBF), valid for the 2019 season. The aforementioned applies to the BBF organised Youth National Baseball Championships for ages 12U and above.
The Baden or Wilson baseball will be used for each game, but we will not mix the different types of baseballs during a game.

OFFICIALS
Officials for the 14-15 September, will be provided by the BBF for ages 10U or higher.
BBF YOUTUBE CHANNEL
The YNBCs will be streamed live (select games) through the British Baseball Federation YOUTUBE Channel. Subscribe now https://www.youtube.com/channe... click the red arrows (in the image below).
---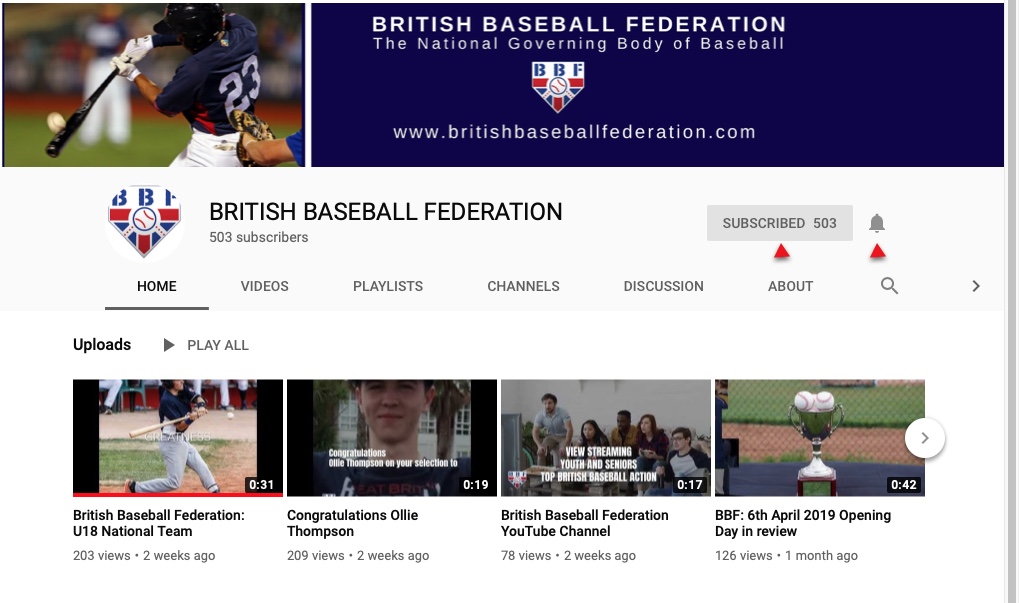 ---
BATS

The following bat list is allowed for the tournament subject to respective age group. Click here https://www.usabaseball.com/ne...
NOTE: Bats will be checked before and during a game.
FARNHAM PARK - Address: Beaconsfield Rd, Slough SL2 3BP
All the action will be taking place on four diamonds throughout the weekend of the 14-15 September. Games times, format, schedules will be made available by the 5th September. There will be food and drinks available at Farnham Park the Home Plate Cafe (for more information click here).
ENTRY FEE
There is no visitors entry or car park fee to attend and watch. However, bring your own blanket or chair.
There is no entry fee for BBF Registered Club teams to take part in the YNBCs. For non-registered BBF teams wanting to take part there is a £25 fee per team, however, teams need to first register, await review and approval to enter.
REGISTRATION
Registration for the YNBCs is now open. Any club wanting to take part needs to register on or before 30th August with the BBF. Subsequent, the BBF will consult with teams, finalise the format and schedule for the 14-15 September on or before 5th September.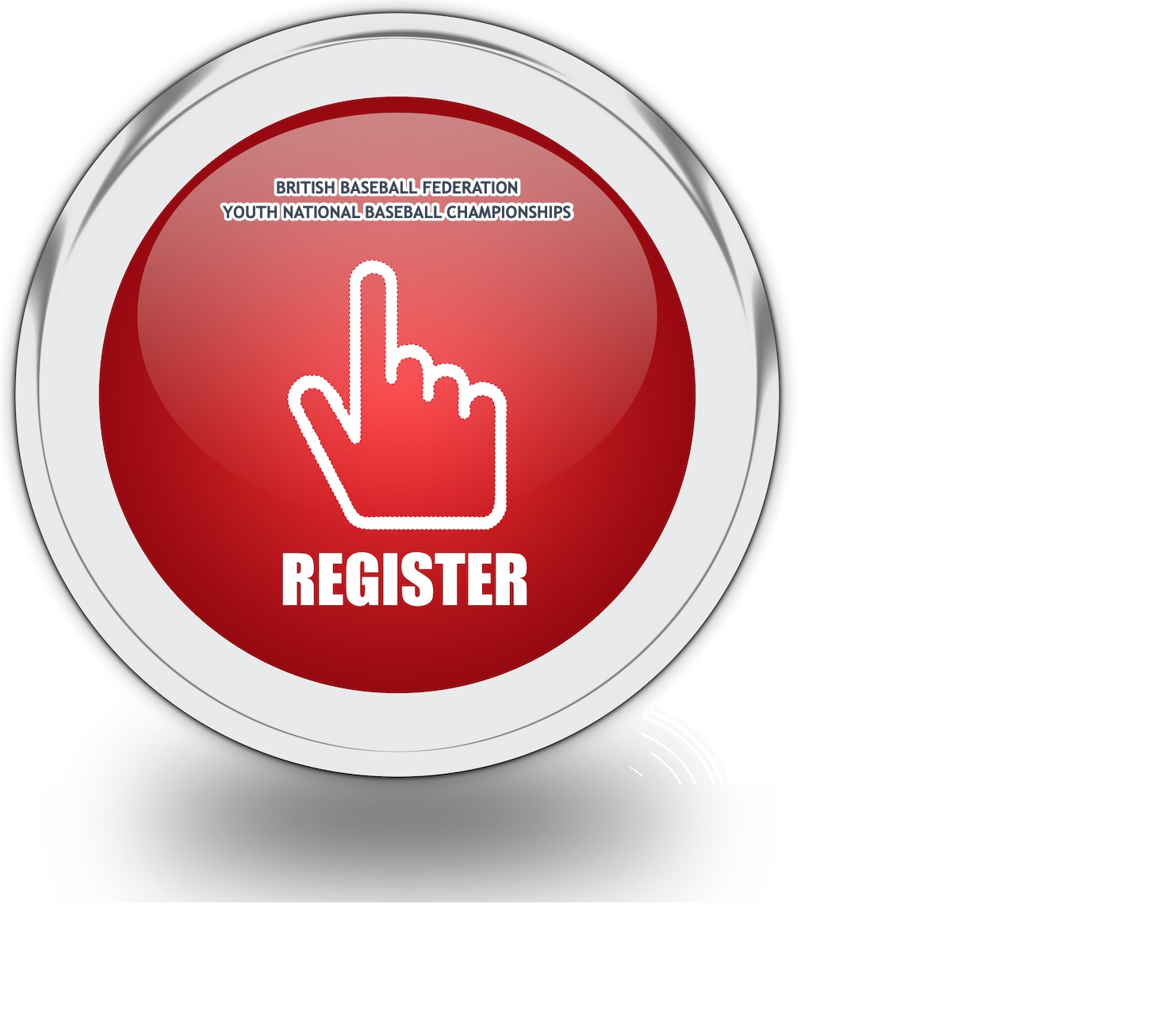 For more information or if you require assistance please email our Youth Commissioner Peter Bohn peter.bohn@britishbaseball.org
All information posted on this site is subject to change without notice.
DISCLAIMER: The content on this site, including news, team scores/statistics/data and other information, is provided by the British Baseball Federation (BBF) and its third party content providers for your personal information only, and is not intended for trading purposes. Content on this site is not appropriate for the purposes of making a decision to carry out a transaction or trade. Nor does it provide any form of advice or make any recommendations regarding particular service or products.
Neither the BBF nor its third party content providers (member clubs, officials, volunteers, BBF Board Members, National Team representatives) shall be liable for any errors, inaccuracies or delays in content, or for any actions taken in reliance thereon. THE BBF EXPRESSLY DISCLAIMS ALL WARRANTIES, EXPRESSED OR IMPLIED, AS TO THE ACCURACY OF ANY THE CONTENT PROVIDED, OR AS TO THE FITNESS OF THE INFORMATION FOR ANY PURPOSE.
Although the BBF makes reasonable efforts to obtain reliable content from third parties, the BBF does not guarantee the accuracy of or endorse the views or opinions given by any third party content provider. This site may point to other Internet sites that may be of interest to you, however the BBF does not endorse or take responsibility for the content on such other sites.
Whilst the BBF has used reasonable endeavours to ensure that the information provided by the BBF is accurate and up to date as at the time of issue, it reserves the right to make corrections and does not warrant that it is accurate or complete. BBF E-News will change with time. The BBF hereby disclaims all liability to the maximum extent in relation to its E-News and does not give any warranties (including any statutory ones) in relation to the news. This is a free service and therefore you agree by receiving any e-news that this disclaimer is reasonable. Any copying, redistribution or republication of BBF E-News, or the content thereof, for commercial gain is strictly prohibited.
Follow the site to get the latest news and results straight to your email