British Baseball Federation

British Baseball Federation
---
1st December 2019
---

---
The British Baseball Federation (BBF) 2020 Season Club registration is now open. Be a part of the largest concentration of British Baseball clubs and participants playing in baseball leagues (90 teams in 2019 - inclusive of seniors and youth), join today. See the highlights of the 2019 Year in Review link.
BACKGROUND
The BBF is the recognised National Governing Body of the sport of baseball in the UK. The BBF is a 100% self-funded organisation. All fees, go to pay for our leagues, officials hire, National Championships, trophies, equipment and other costs to run our organisation. There are no paid staff. The BBF belongs and adheres to the terms of the Confederation European of Baseball (CEB) which is the European Governing Body of Baseball in Europe, the World Baseball Confederation (WBSC) which is the World Governing Body of Baseball and Softball and the UKAD AntiDoping rules. The BBF Club members benefits can be passed along to your participants to enhance participation in your club.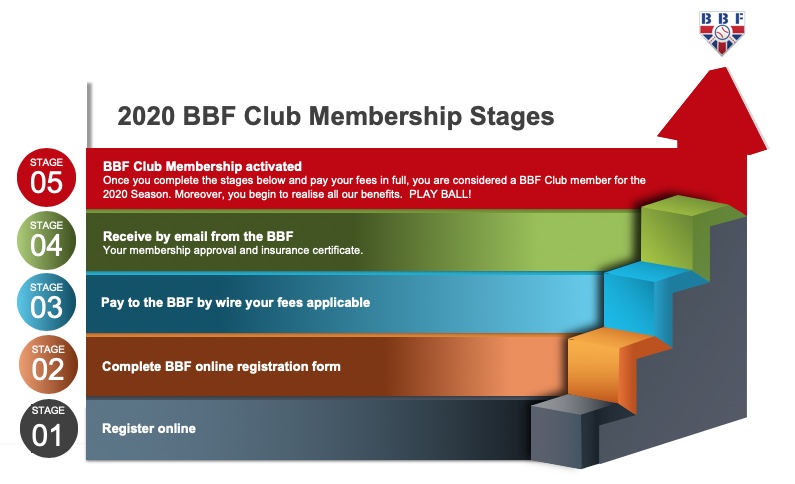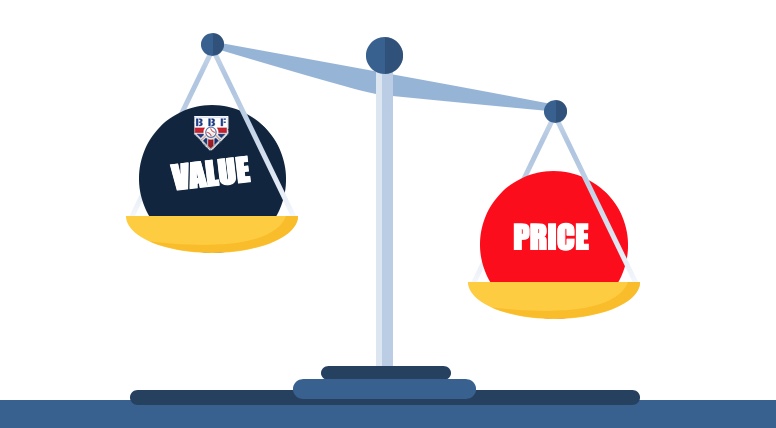 CLUB MEMBERSHIP VALUE
Be a part of our BBF community made up of the largest number of baseball participants and teams actively playing baseball. A great way to share and collaborate throughout the year.
We offer the most comprehensive baseball coverage (club and liability) insurance in the country. Moreover, we still proudly uphold our founding mutual principles by always providing insurance at cost, sharing risks and taking a claims-friendly approach. New, in 2020, an online insurance portal for our clubs to get support and information. Inclusive in our insurance portal in 2020, are special discounts to our members on a variety of commercial items.
Clubs are officially recognised being a part of the National Governing Body of the sport of baseball, which makes them eligible for international recognition (Official National Champions of Great Britain), and take part in International Competitions (CEB, WBSC).
Positive exposure for your club through our website and digital marketing campaigns. Be included in our digital marketing campaign (e-mails, videos, shout outs) with the deepest baseball reach on social media and website, to attract new participants to your club.
Exclusive BBF Member offers: In 2019, we secured invites from MLB, to take part in the London Series and special events, which were extended to our member clubs at no extra cost. In 2020, London Series returns with the St Louis Cardinals vs the Chicago Cubs.
Showcase your club on British Baseball TV (YouTube Channel). In 2019, our National Championships (seniors and youth) were streamed live, and they reached over 25 countries.
BBF Club Membership guarantees you the opportunity to play for the National Baseball Championships (four senior divisions) and over four youth divisions. The National Baseball League Champions are recognised nationally and internationally, includes trophies and MVP's of the Finals.
Take part in the largest competitive senior baseball leagues (April to August). Seniors can choose from any of our four divisions to play in (NBL, Triple-A, Double-A and Single-A). In 2019, we oversaw over 1000 baseball games (seniors, youth, postseason, special events, etc).
BBF Youth Teams registered can take part in the Little League 2020 UK Qualifiers.
Your club will be included in our BBF Members Club Map link, which provides interested participants in your area where to find a club near them.
Get experience and professional skills that can help your club from the National Governing Body of the sport of baseball.
Improve the standards of your club by being a part of the only official recognised rules, and policies of the sport of baseball in Great Britain. Clubs which raise their standards by being a part of the BBF, demonstrate being fit for purpose, which translates into attracting new participants who value high standards in being a part of a club, a team and insurance protection.
Access our BBF officials who are internationally recognised for their experience and skill.
Take part in our Officials Camps and webinars to learn the rules and how to officiate a game.
Discounts or offers to official third party equipment suppliers.
The ability to allow ALL of your members to enjoy reciprocity to all our benefits (where applicable).
Senior Leagues play from April to August, and their standings are reflected on our website the official site for the top baseball leagues.
In 2020, all members clubs receive an online subscription (one licence per club only) to EliteBaseballTV. EliteBaseballTV offers a variety of online instructional videos from hitting, pitching, strategy playbook and defensive alignments. The mentioned is a great way to learn from the pro's on the best way to prepare your teams for the 2020 season. Lead instructor in the videos mentioned, Justin Stone the Chicago Cubs new Director of Hitting (learn more Cubs Insider news article link).
New in 2020, communication online tools for authorised club representatives, to improve organisation, communication in running our leagues, championships and other aspects of the BBF.
Be a part of any special event organised by the BBF for free. For example, in 2019, we organised international instruction for our teams led by IMG Baseball Academy in Florida in April at the start of the season.
Flexible payment. There's no need to pay all your fees upfront. You spread the cost of membership throughout the first quarter of 2020.
And more.
MEMBERSHIP AND INSURANCE

Membership period (subject to 100% payment and BBF approval): 1st December 2019 to 30th November 2020, however only active once you pay.
Eligibility: British Baseball Clubs only, domiciled in the UK, which are in good standing, adhere to our terms and fees. See more at the bottom.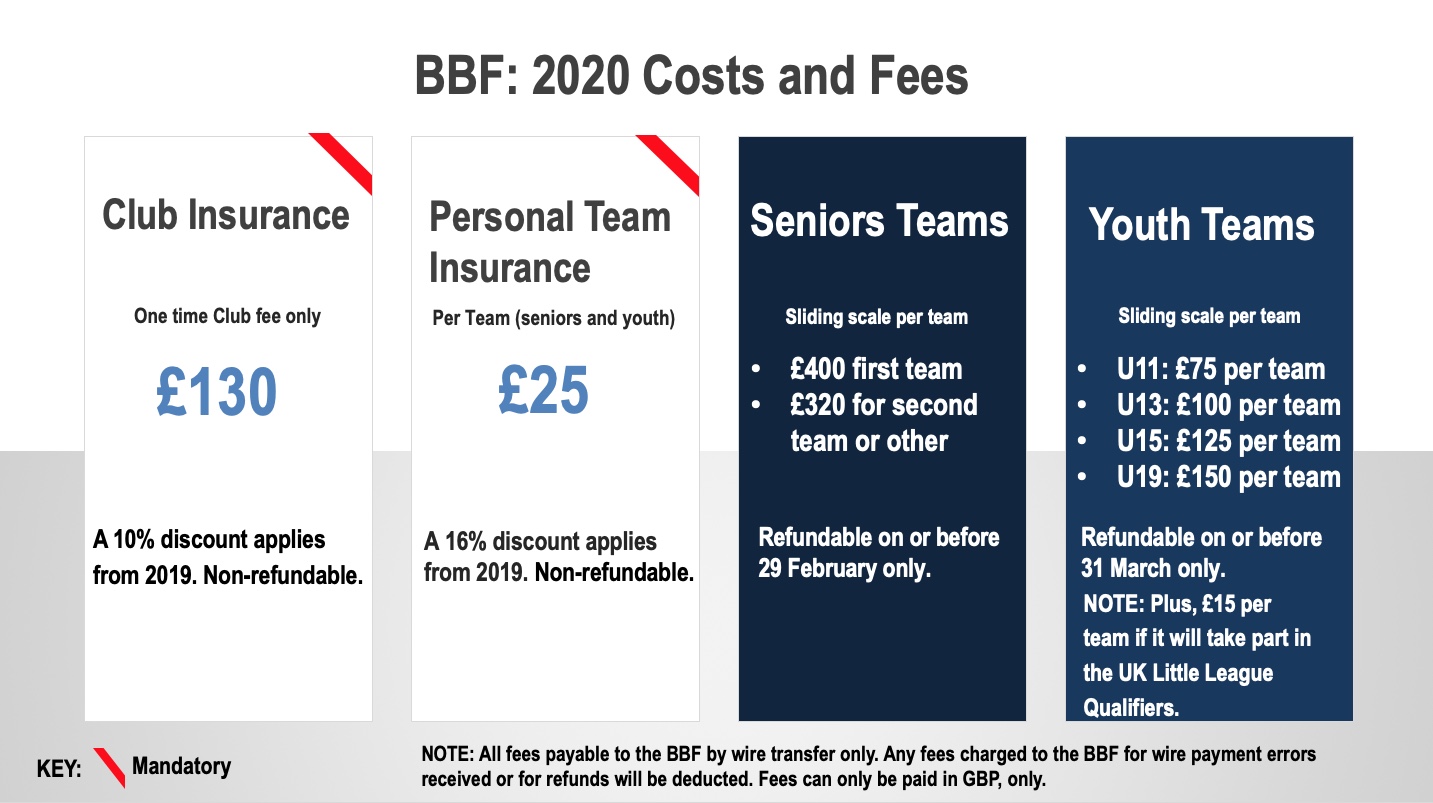 PAYMENT FEES DEADLINES
Insurance fees are 100% due to receive insurance coverage (inclusive senior and youth teams).
31 January 2020: National Baseball League and Triple-A teams deadline to pay 100% of their BBF fees applicable.
31 January 2020: Double-A and Single-A teams deadline to pay 50% of their BBF fees applicable. The balance (50%) is due on or before 31 March 2020.
31 January 2020: Youth teams deadline to pay 50% of their BBF fees applicable. The balance (50%) is due on or before 29 February 2020.
29 February 2020: Youth teams wanting to take part in Little League need to pay £15 to the BBF.
---
MEMBERSHIP FEES and ANALYSIS
Example one: One Seniors Club Team only -

£130 Club insurance +
£25 Personal Team insurance +
£400 Seniors BBF Team fee +
= £555 per 2020 season or team.
Analysis: 18 team members and a 20 game schedule (minimum) = £30 per team or £1.50 per game per player (= £30/20 games).

Example two: Two Seniors Club Teams only -

£130 Club Insurance +
£50 (=£25 x 2 teams) Personal Team insurance +
£720 (=£400 + £320) Two Seniors BBF Team fees +
= £900 per season or team.
Analysis: 36 teams members (= 18 team members x 2 teams) | £900 / 36 = £25 per player.
HOW CLUBS ARE EVALUATED AGAINST THRESHOLD CONDITIONS FOR MEMBERSHIP
Each club application is assessed on a case by case basis . In doing so, the BBF considers the following factors list is not exhaustive):
Location of club and participants – the club must be located and the participants must be domiciled in the UK (for insurance purposes).
Appropriate resources - this includes a club or its team wanting to take part in our leagues, to having access to a baseball playing field, capital adequacy requirements to pay your annual fees and run your clubs, as well as skilled individuals to run your club and teams. If you take part in our leagues, you must have access to officials who understand the rules.
Ability for clubs to be supervised effectively – we make it clear that we expect firms to be open and honest in their dealings with us. We take very seriously any non-disclosure of information that could impact our assessment and risk your insurance coverage, all participants of your club, need to adhere to our rules, terms, constitution and conditions. Provide us details about your club and participants, so we can have a record for insurance purposes, assess the number of participants per club/team, adhere to safeguarding standards, and UKAD Anti Doping Rules. It is important that you fully disclose to us any information that we ask for.
Clubs will need to carry out the necessary risk assessments for insurance purposes when required. Adhere to and pay our fees (including insurance) on time.
Conduct – Individuals of the club to carry themselves to an appropriate manner i.e., both on and off the field (includes social media).
Club model – this refers to how the firm is run. For example, member clubs are expected to have a constitution, a proper way to communicate to their participants our terms and rules, to ensure everyone understands their responsibilities and is accountable for their actions. If your club does not have a constitution click here for a template.
Fitness and propriety of the Club and its individuals to perform the activities for which they seek membership.
---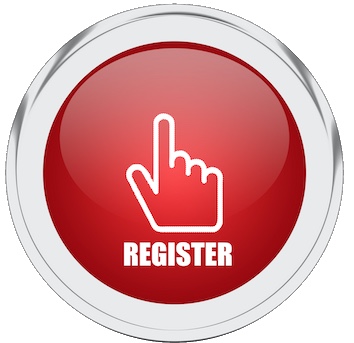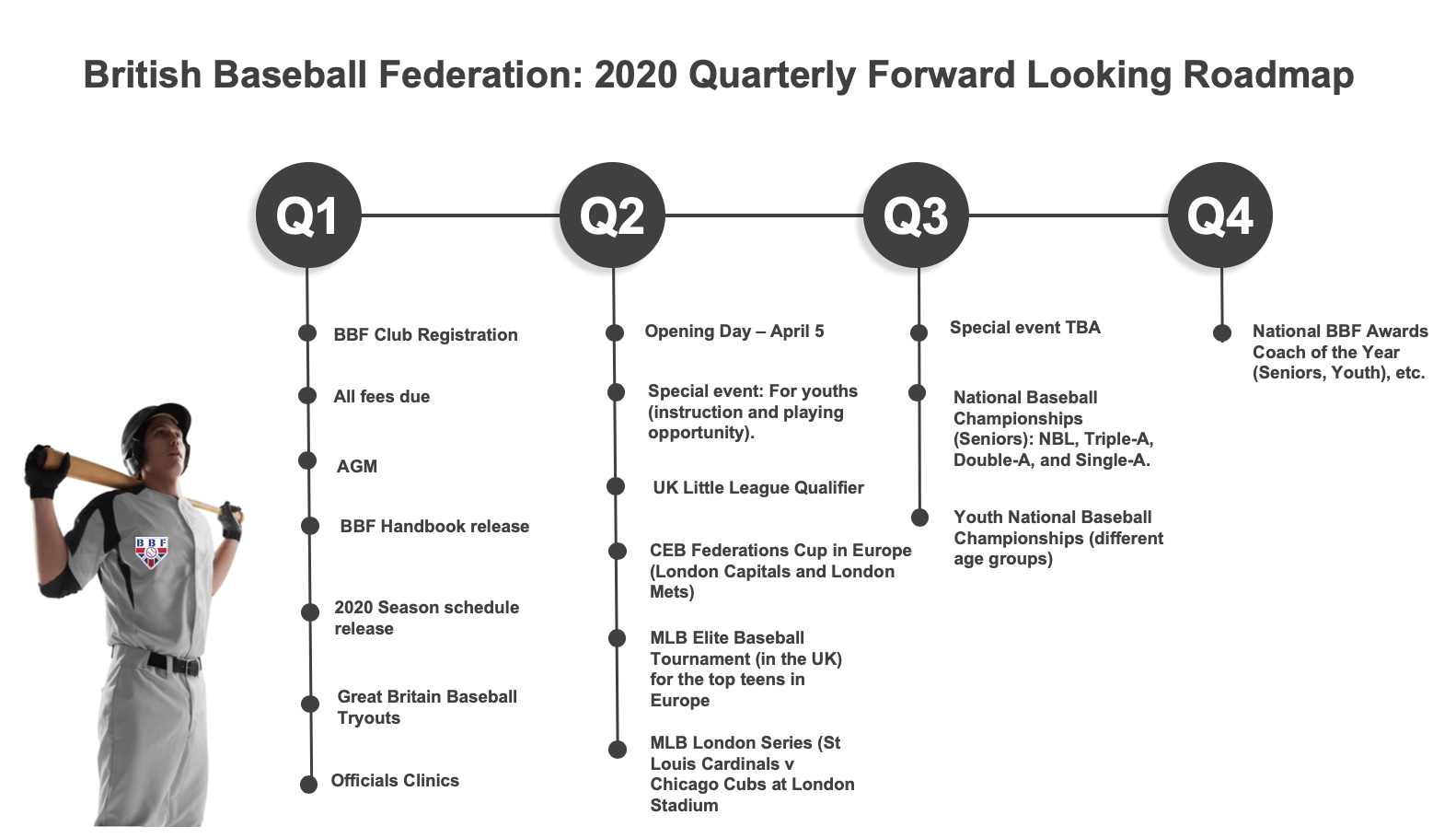 ---
IMPORTANT: The above is subject to change.
The information contained in this website is for general information purposes only. The information is provided by British Baseball Federation (BBF) and while we endeavour to keep the information up to date and correct, we make no representations or warranties of any kind, express or implied, about the completeness, accuracy, reliability, suitability or availability with respect to the website or the information, products, services, or related graphics contained on the website for any purpose. Any reliance you place on such information is therefore strictly at your own risk.
In no event will we be liable for any loss or damage including without limitation, indirect or consequential loss or damage, or any loss or damage whatsoever arising from loss of data or profits arising out of, or in connection with, the use of this website.
Through this website you are able to link to other websites which are not under the control of the BBF. We have no control over the nature, content and availability of those sites. The inclusion of any links does not necessarily imply a recommendation or endorse the views expressed within them.
Every effort is made to keep the website up and running smoothly. However, BBF takes no responsibility for, and will not be liable for, the website being temporarily unavailable due to technical issues beyond our control.
Follow the site to get the latest news and results straight to your email
Weather

9 MPH SW
76% humidity
Mon

13°C
9°C
Tue

14°C
9°C
Wed

13°C
10°C
Thu

13°C
4°C