British Baseball Federation

British Baseball Federation
News Report
U12 NATIONAL BASEBALL TEAM
Author: BBF, 01/07/19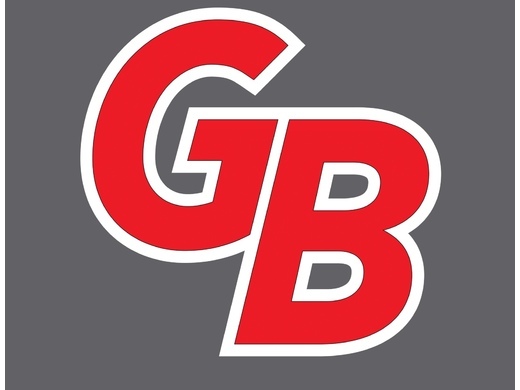 Mon 1 July 2019
BBF NEWS STORY - U12 NATIONAL TEAM BEGINS THEIR QUEST TO COMPETE IN EUROPE
The British Baseball Federation oversees our National Team Baseball Programme, called GB Baseball. There are five teams within the programme, e.g., U12, U15, U18, U23 and Seniors Team. In 2019, all five teams will be competing in Europe.
We start competing with our U12 team in the European Championship U12 Qualifier competition in Trebic, the Czech Republic on the 2nd to 6th July.
The GB Baseball U12 Team is scheduled to compete against Austria, Lithuania, Romania, Slovakia and Ukraine.
The schedule:
Tuesday, 2nd July | Great Britain vs Romania.
Wednesday, 3rd July | Ukraine vs Great Britain.
Thursday, 4th July | Great Britain vs Lithuania.
Friday, 5th July | Great Britain vs Austria.
Saturday, 6th July | Slovakia vs Great Britain.
Note: The above is subject to change.
Leading the U12 GB Baseball National Team is first-year coach Eric Anderson, with assistant coaches Erik Gufstanson and Jamie Dix.
The GB Baseball team will be carrying a squad of our finest U12 players which are made up from players throughout the country from our member clubs:
Dylan Lawler
Erik Gustafson
Travis Harfield
Sebastian Bozzo
Benjamin Prangley
Evan Miller
Brandon Cochrane
Samuel Yates
Daniel Aisa Miller
Samuel Sporleder
Arnav Rai
Lorenzo Fenton
Christian McCarthy
Wyatt Bryson
Victor Heal
The games will be live data streamed (e.g., box scores) throughout the tournament. So tune in at https://www.baseballstats.eu/2019/trebic_q/schedule.php
"We are so proud of our U12 GB Baseball Team and their preparation to face Europe's best. Head Coach, Eric Anderson and the coaching staff have shaped the U12 team to showcase Britain'finest. The U12 Team means a lot to us as it is the foundation for our programme, i.e., to get U12 youths interested in inspiring to play for the National Team and represent Great Britain.
More importantly, the success of National Baseball Team Programme is not limited, as it is based on the courage and determination to face the best, and we share in the sums of their efforts to succeed.
Jason Pearce has come in as the newly elected National Team Programme Official and has made a positive impact.
There are new head coaches in our U12, U15 and U23 teams. Followed by the likes of our U18 team veteran head coach Will Lintern and we have rested our coveted Seniors team, which competes in September, to make the Olympics to head coach Liam Carroll. Will and Liam offer the GB Baseball programme: coaching experience, insights of playing internationally and both head coaches are the core backbone of our coaching ranks. We are genuinely excited about the GB Baseball outlook this summer and fall. There is no secret we will face better-skilled teams. However, the will of the GB Baseball Teams and those involved will always beat skill. We are not going into competitions, to place in the tournament; rather we are going in to win. We owe it to all of those involved in the GB Baseball programme to believe in them, that they can win, and that they will win. Game on!" said a spokesperson for British Baseball Federation.
Follow the site to get the latest news and results straight to your email