British Baseball Federation

British Baseball Federation
News Report
The Great Britain National Baseball (GB Baseball) U18 Team sets out to compete in Europe.
07/07/19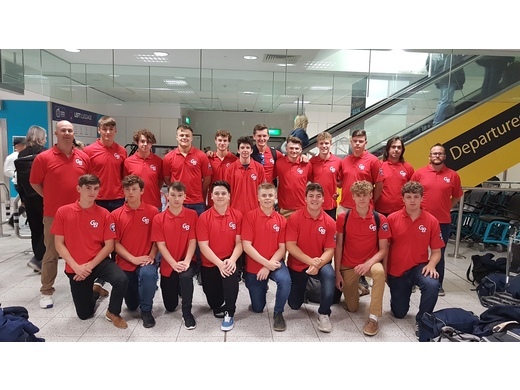 Sunday, 7th July 2019
The Great Britain National Baseball (GB Baseball) U18 Team sets out to compete in Europe.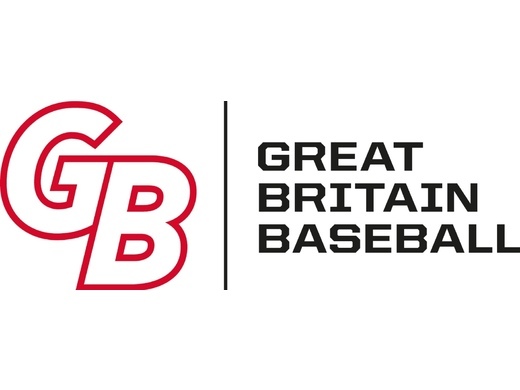 More National Team action awaits, as GB Baseball U18 team are ready to start competing in the European Qualifier, starting tomorrow. This year's European Championship Qualifier consists of two pool's, e.g., Pool 1 and Pool 2. GB Baseball is in Pool 1, with competing countries: Belgium, Israel, Switzerland, and Sweden. Pool 1 is highly regarded with competing teams made up of rosters of committed D1 college-bound US baseball players.
The European Championship Qualifier Pool 1 takes place in Sundbyberg, Sweden. Sundbyberg, which is a municipality in Stockholm County in east central Sweden, just north of the capital Stockholm.
The European Qualifiers U18 start on Monday, the 8th and run's through the 13th July. GB Baseball is guaranteed to play four games over the week of play. If successful during the mentioned they advance to play on Saturday, 13th July for the Championship.
The schedule:
Monday, 8th July: Great Britain vs Switzerland at 13:00 BST.
Tuesday, 9th July is a day off.
Wednesday, 10th July: Great Britain vs Belgium at 13:00 BST.
Thursday, 11th July Israel vs Great Britain at 13:00 BST.
Friday, 12th July: Sweden vs Great Britain at 17:30 BST.
Saturday, 13th July: Preliminary Rounds.
Great Britain, Baseball coaching staff, will be led by veteran head coach Will Lintern. Lintern returning for his 8th year with the U18 National Team will be assisted by returning coach Cam McHarg, new coaches Jonathon Cramman and Tony Klarberg and Stefan Bohlin as the Team's athletic trainer.
Cam McHarg, a native of Australia, has coached with the GB U18 National Team since 2015. Having visited the Pittsburgh Pirates during extended Spring Training McHarg is bringing a renewed sense of energy and competitiveness to the Team. Cam will be coaching first base as well as working with the outfielders and baserunners. Jonathon Cramman, a product of the system having played at every level for Great Britain Baseball from U12 (then Juvenile) through the Senior National Team, joins the U18 staff for the first time in 2019. Whilst this is Cramman's first trip as a coach for the National Team, he brings a wealth of coaching experience having previously been the head coach of the London Mets. Cramman will be the 3rd base coach for the tournament and will be working with the Team's hitters to maximise their scoring opportunities.
Tony Klarberg will be serving as the Team's bench coach during the Qualifier. Klarberg, a native of Sweden brings with him a wealth of knowledge having previously coached various age group teams for the Swedish National Team, is the founder and director of the Swedish Baseball Academy and regularly serves as a head coach of the European All-Star team in Major League Baseball's Academies Tournament. Tony had this to say about his first time coaching with Great Britain Baseball "To start with, I would like to thank GB baseball for giving me this opportunity. I am deeply honoured to be part of the U18 National Team.
I am looking forward to taking on the other teams in the Qualifier, but I am most excited about working with the players and coaches to create an environment where the Team can grow and perform and at the same time have fun together. I am glad to be part of such a professional environment and will wear my GB hat with great pride!"
Finally, Stefan Bohlin joins the Team as the athletic trainer. Stefan, a former National Team player for Sweden, is now a sports and massage therapist. He will have the task of keeping the players fit and ready to play throughout the week.
Head Coach Will Lintern had this to say about the coaching staff. "I am extremely excited and fortunate to get to work with a group of first-class coaches and first-class people. Each one of the coaches brings something special and unique to the table, but it is the sum of the parts that make this staff truly special. I am confident that we will help to create an environment that will help the players to succeed, built on our core principles of attitude, integrity, confidence and hustle". WIll went on to say "We have spent these last three days in Sweden preparing for a week of tournament baseball. If we can stick to our game plan, follow our playing philosophy, find a way to attack, then we will perform. There is no bigger honour than to coach for this country. I feel extremely privileged to be leading these young men, and I could not be happier with the attitude and confidence from within the cap right now".
The roster selected for the U18 Team has new and returning players. For example:
William Baranello
Conor Baxter
Dylan Baxter
William Clayton
Alex Deacon
Ian Dellapina
Michael Flaherty
Jamie Gustafson
Joshua Jackson
Nathan Kettle
Benjamin Morris
Aidan Pearce
Joseph Rawcliffe
Jack Seppings
Nathan Simmons
Oscar Stodart
Mitchell Vom Scheidt
James Warren
Further, representing Great Britain at the Tournament is Peter Nordwall - umpire who will be serving and part of the international officiating crew.
"GB Baseball performance throughout this and other CEB European Championships and Qualifiers are essential for the entire programme. That is, our participation and results for all our age groups go in our world ranking, which currently stands at 38th in the world. With the success of our U12 Team which had the best showing ever in an international competition, earlier in the week, we seek their success and momentum for our U18 Team and other GB Baseball teams to follow. There is a solid core of U18 players which will best represent Great Britain. On paper it is evident that our U18 team is facing their strongest competition in a Qualifier, however, we are not about focusing on what is said on paper. We are about focusing on the young men and coaches that we have confidence in and are behind, to take on Europe's best. As the saying goes, "will always beats skill." And we believe in the will of our U18 Team. Game on!" said a spokesperson for the British Baseball Federation.
Follow the action throughout the week by link.
On the ground, will be BBF reporter Greg Kettle, providing stories throughout the tournament.
Forecasted temperatures for the tournament, are to be overcast with a slight chance of rain on Monday, 8th July. The average temperatures are to be 19 C throughout the week.

GO GB BASEBALL!
Follow the site to get the latest news and results straight to your email