British Baseball Federation

British Baseball Federation
News Report
The CEB Executive Committee announcement
Author: BBF, 01/04/20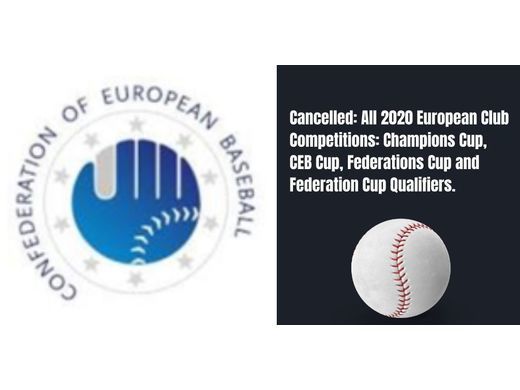 1st April 2020
The Confederation of European Baseball (CEB), is the governing body of baseball within Europe. CEB organises all Federation Cup competitions and European Championships.
Today, the CEB Executive Committee announced it has decided to cancel all 2020 European Club Competitions, e.g., Champions Cup, CEB Cup, Federations Cup and Federation Cup Qualifiers.
A spokesperson for the BBF, said, "with today's CEB announcement, we find out both the London Mets and London Capitals will miss out on competing in this year's Federations Cup competitions. Both teams were scheduled to represent the BBF, in Europe after finishing in the top two spots at last years National Baseball Championships. We are sorry for the Capitals and Mets, as well as other European teams scheduled to play in Europe this summer. We appreciate CEB's decision and efforts to hold the games; however, cancelling the games was done for the best interest and welfare for all involved. We fully support CEB's decision."
CEB has yet to decide to hold, postpone or cancel the European Championships and Qualifiers scheduled for this summer, which would impact our Great Britain U12 and U15 teams. CEB said in an earlier communique, "they are closely monitoring the situation with WBSC, and no decision has been made yet. The Executive Committee will meet again in the coming weeks to review the situation and make a decision of postponing or cancelling the events."
Follow the site to get the latest news and results straight to your email