British Baseball Federation

British Baseball Federation
News Report
London Series scheduled for June
Author: BBF, 01/04/20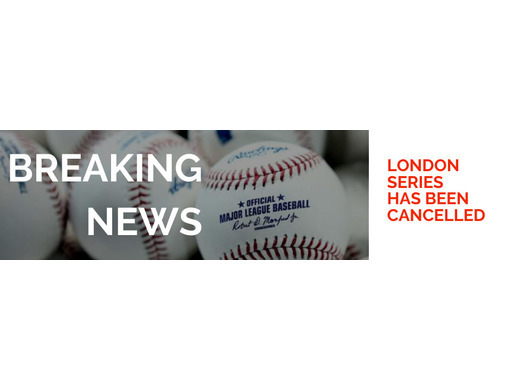 Wednesday, 1 April 2020
Today, Major League Baseball (MLB) announced the London Series scheduled for June has been cancelled. The mentioned comes after MLB considered the risks in holding the London Series with the threat of the global medical emergency (coronavirus) facing the world.
The London Series was scheduled to be held at the London Stadium, with divisional rivals the St. Louis Cardinals vs the Chicago Cubs. In 2019, in the augural London Series, we witnessed the Boston Red Sox vs the New York Yankees. In the above two-game Series we saw over 110,000 fans making there way to London Stadium.
A spokesperson for the British Baseball Federation (BBF), said, "the cancellation of the London Series comes with great disappointment and regret. With all of the uncertainty surrounding the threat of the coronavirus, MLB had to make the tough decision. The loss of the London Series will come to a great shock to our baseball community. However, in these uncertain times, it is now we must appreciate the importance of the well being for everyone, making the right choice and looking ahead when things return to normal. Regardless whether this London Series has been cancelled we are grateful for the everything MLB has done to-date, under the circumstances for the British Baseball Community. It has been an honour to work with MLB and we look forward to doing so in the future."
The cancellation of the MLB London Series, also means other events planned leading up the Series will be cancelled, e.g., MLB Cup, European Elite Development Tournament, etc.
MLB has made no decision whether the London Series above will be rescheduled for the future.
Follow the site to get the latest news and results straight to your email
Weather

12 MPH WNW
71% humidity
Sat

13°C
8°C
Sun

15°C
11°C
Mon

19°C
12°C
Tue

18°C
13°C