British Baseball Federation

British Baseball Federation
News Report
Congratulations Great Britain Baseball Programme - ranked 31
Author: BBF, 18/01/20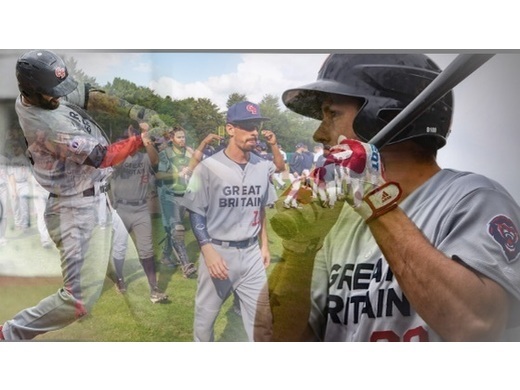 World Baseball Rankings ending 2019, are now public. Congratulations Great Britain (GB Baseball) National Team, ranking 31 (up to seven places and the best jump up, since 2016).
Great Britain Baseball (GB Baseball) National Team Programme is made up of the following age groups: U12, U15, U18, U23 and Seniors.
IN THEIR OWN WORDS
"We would like to thank all of the teams' players, National Team Official, Director of Operations, coaches, managers, volunteers, team photographer, British Baseball community, BBF member clubs, officials, WBSC, CEB Europe, MLB, UK Sport (Aspiration Fund) and of course 60 million Brits, for your recognition and great support to the entire programme." British Baseball Federation - Board of Directors
"2019 was an incredible year for our GB Baseball programme. With five teams travelling, ranging in the age group from under 12's to our Senior National Team it was the first time we had all teams in competitive tournaments. Our players' coaches and admin staff did an incredible job serving the needs of everyone. Our amazing all-volunteer staff have worked tirelessly to improve our growing programme. We are fortunate to have the backing of the British Baseball Federation which are working behind the scenes to raise the needed funding to keep up with the teams' needs. 2020 promises to be another exciting year for us. Our goals of improving year over year are bold but with this group, it is proving possible." Jason Pearce - National Team Official
"This jump is a deserved reward for a talented group of players who, alongside our fantastic staff, have worked very hard and represented our country with passion and determination. As one of the most public measures of success, moving up the world rankings is a welcome reminder that we have great people in our programme. We'll remain committed to the process, will continue to inspire, develop and perform, and have every confidence that we can continue to climb the ladder in the future." Liam Carroll - seniors head coach
"I'm fired up! Wish I could share this moment with the players. They earned this and I'm immensely proud to wear the same uniform as them. Hope every fan of British Baseball will walk a little taller this season." Drew Spencer - U23 head coach
"2019 was a historic year for baseball in Britain for many reasons. After one of the most successful campaigns in Great Britain Baseball, it is fantastic for the programmes efforts to be rewarded with a jump in the World Rankings. Rankings are not the be-all and end-all and certainly don't celebrate all the work that goes on behind the scenes but it shows that we are on the right path. Thank you to all the players, coaches, volunteers, supporters and members of the GB Baseball family. Now let's make 2020 even better." Will Lintern - U18 ex-head coach
'I am delighted to see the hard work of our players, coaches and facilitators pay off with this seven-spot jump. I look forward to starting the work on cracking the top 30 and top 20, a distinction our program deserves for the tireless efforts of so many people" Jonathan Cramman - U15 head coach
"I'm extremely proud to be apart of this programme. I feel a great sense of satisfaction that our U12's could add to the success of all the other age groups. Big congrats to all the players who are getting it done on the field and to all the outstanding coaches throughout the GB programme. Let's continue to rise!: Eric Anderson - U12 head coach
"What better than to represent Great Britain, than doing the thing you love the most (baseball)"
GB Baseball Team - Tryout Date: Sat 21 March 2020 at Farnham Park, Slough UK (40 minutes outside of London) for age groups U12, U15 and U18 only. Subject to change.
If you hold a valid or are eligible to apply (e.g., not exhaustive, you have a British parent) to obtain a British passport, please register to tryout for the GB Baseball National Teams. Destiny awaits.
REGISTER LINK
Follow the site to get the latest news and results straight to your email