British Baseball Federation

British Baseball Federation
News Report
Check your baseball helmets
Author: BBF, 26/02/20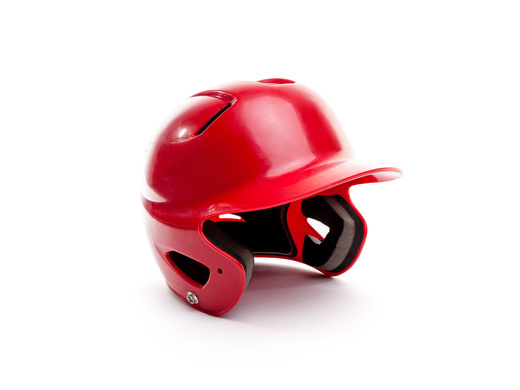 Safety is paramount to playing baseball, from tee-ball to the senior's baseballs. As you begin to prepare for the 2020 season, we remind all clubs, teams and participants about the need to ensure you have the right equipment.
For example, in the UK baseball helmets fall under the category of personal protective equipment (PPE) such as it does for equipment outside of our sport, eyeshields and ear defenders.
Personal protective equipment (PPE) is categorised as any equipment or clothing that is worn by persons to protect them against risks to their health and safety.
The law
The provision of PPE is covered by a number of health and safety regulations, but the general set is the Personal Protective Equipment at Work Regulations 1992.
Within Europe (and the UK), all PPE placed on the market (baseball helmets) must carry a CE mark.
What is the CE Mark?
The CE mark is a European conformity mark which indicates that a product meets the essential requirements of the relevant EU directives and standards for that product. The mentioned is required even after Brexit.
What does it not mean?
CE marking is not a certification, an approval or a quality mark. The term 'CE compliance' is a more accurate description.
A spokesperson for the BBF said, "We encourage everyone to check their baseball helmets (from the players, base coaches, to officials) for the CE mark. Further, most helmets are designed to protect for specific play or standard. For example, youth baseball helmets denote in the helmet or accompanying paperwork the velocity of the ball which the helmet is designed to withstand. There are a variety of batting helmets for players of all ages and levels, on the market. In some instances, you will find helmets with the US the National Operating Committee on Standards for Athletic Equipment (NOCSAE) rating. The NOCSAE rating is essential for any ball player's safety, and you should make sure that any new helmet you buy has the CE sticker on it and has the appropriate rating (NOCSE) or higher as required in the UK.
Further, the spokesperson for the BBF said, "As essential is that one representative for each club or team checks helmets for any cracks, frayed padding or mould. Helmets get old, thrown in equipment bags and stored in places where mould may grow in the off season. It is good practise to check all your helmets, replace the ones that are damaged or at least give them a good clean before you have the players put them on their head."
Remember safety and hygiene matters. So check your baseball helmet before you play and during this season.

Follow the site to get the latest news and results straight to your email