British Baseball Federation

British Baseball Federation
News Report
British Baseball Federation (BBF) TV - YouTube Channel
Author: BBF , 04/08/19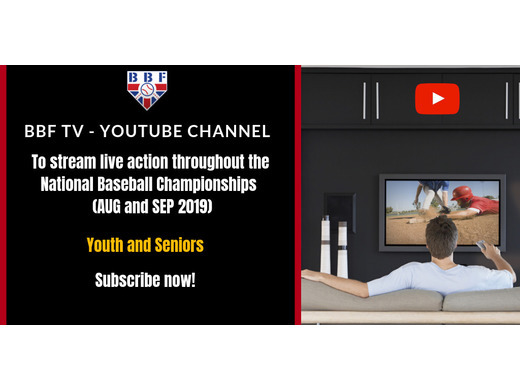 The British Baseball Federation (BBF) will be streaming "live" action throughout the National Baseball Championship's (NBC's), and Youth National Baseball Championships (YNBCs) through its BBF TV YouTube Channel, the Official Channel for British Baseball action.
In its second year, the BBF TV YouTube Channel has grown from including the top British Baseball League action to showcasing other top British baseball events. For example, in 2019, the Ireland Britain Federations Cup between the National Baseball Champions Dublin Hurricanes from Ireland vs the London Mets. Further, the Major League Baseball Elite European Development Tournament on 27th June 2019.
A spokesperson for the British Baseball Federation said, BBF TV is part of our digital strategy to promote our sport, clubs, leagues, baseball competition, and enhance our branding. BBF TV further fosters international British Baseball connections with new participants to our sport, official suppliers, and revenue opportunities.
BBF TV YouTube Broadcasting is a professionally produced broadcast which includes five camera angles (including one roving camera). The transmission contains broadcasters, replay's, graphics, insights and pre-game, in-game and post-game interviews. An emergent benefit of BBF TV, is it is now used as a training tool by some of our coaches to review and playback baseball action.
BBF TV - YouTube Channel is seen in over 20 different countries. As BBF TV - YouTube expands, so does the BBF's broadcast capabilities. This year, the BBF intend to expand on its coverage, graphics and insights. The BBF YouTube Channel allows growth outside the regular audience e.g., by promoting the benefits of the sport of baseball, to those who can now see it live or view it recorded from anywhere and then we encourage their engagement through any of our BBF Member Clubs.
BBF TV YOUTUBE CHANNEL SCHEDULE:
Senior Baseball
Saturday, 24th August: National Baseball League Playoffs.
Sunday 25th August: National Baseball League Finals and Triple-A Finals.
Saturday, 7th September: Single-A and Double-A Playoffs.
Sunday, 8th September: Single-A Finals and Double-A Finals.
Youth Baseball
Saturday, 14th September: Youth National Championships.
Sunday, 15th September: Youth National Championships.
Subscribe now to catch the best of British Baseball action click here.
Follow the site to get the latest news and results straight to your email
Weather

12 MPH WNW
71% humidity
Sat

13°C
8°C
Sun

15°C
11°C
Mon

19°C
12°C
Tue

18°C
13°C