British Baseball Federation

British Baseball Federation
News Report
British Baseball Federation
Author: BBF, 07/03/20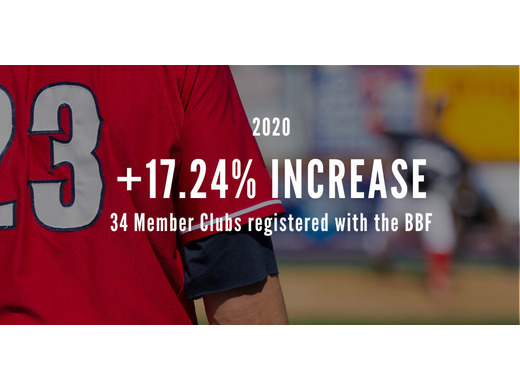 Saturday 7 March 2020
British Baseball Federation (BBF) Data Campaign
The British Baseball Federation (BBF) is a self-funded National Governing Body. It receives no public funding (*) and is an all-volunteer organisation. The BBF is made up of member clubs and oversees the Great Britain National Team Baseball Programme (GB Baseball).
Earlier this year we launched the BBF Blog. The title of our first Blog "The impact of data on assessing performance on development" click here.
Michael Lewis, in his book Moneyball: The Art of Winning an Unfair Game (W. W. Norton & Company, 2003), described the growing importance of data in the business of baseball. For example, "data analytics are used to determine things that could or should happen in the future, while Key Performance Indicators (KPI's) are intended to measure success."
"Using metrics of performance (KPI's) assists in understanding progress and movement in meeting business objectives. Whether financial or non-financial, these KPI's can highlight patterns (performance and non-performance) in the business, improve transparency and help keep management accountable."
Making the best use of data is a part of our corporate governance strategy (transparency, accountability, systems and controls).
Technology and advanced analytics techniques have significantly transpired over the last five years in baseball. That is, in player and coaching development, and in operating a baseball organisation. We oversee the largest concentration of active baseball participants and teams in baseball competitions; Further, as the NGB, we oversee over 1000 baseball games annually. Evidence and data-driven approaches are essential as a means to promote efficiency, credibility and transparency in our Federation and sport.
"Credibility through the proper use of data is a part of the BBF's field strategy. With it, we are sustainable for the future. Without it, there is a gullibility gap."
As the NGB of our sport, we want to be intelligent about how we collect and assess data to make the best choices for the future of our sport. We want to remove deficiencies from the data presented, e.g., which is not transparent or verified. As a result, of collecting and providing accurate data, we can (but not exhaustive) better mitigate our risks, make use of predictive analytics by spotting deficiencies and take the corrective actions. Moreover, we can demonstrate to others our evidence approach leads to credibility, accountability, earns trust and improves corporate governance, to attract new stakeholders and investment in our sport. We may not be the largest sport or NGB in the UK, but we intend to be the most credible and inspire to the highest standards.
Throughout the year, we will be updating data collected about participants, clubs, schools and teams across the country and making it public and starting with our own. We hope you join us.
2020:
+17.24% increase: 34 member clubs registered with the BBF
+15.21% increase: 53 senior (adult) teams registered with the BBF
+18.18% increase: 52 youth teams registered with the BBF
Follow the site to get the latest news and results straight to your email